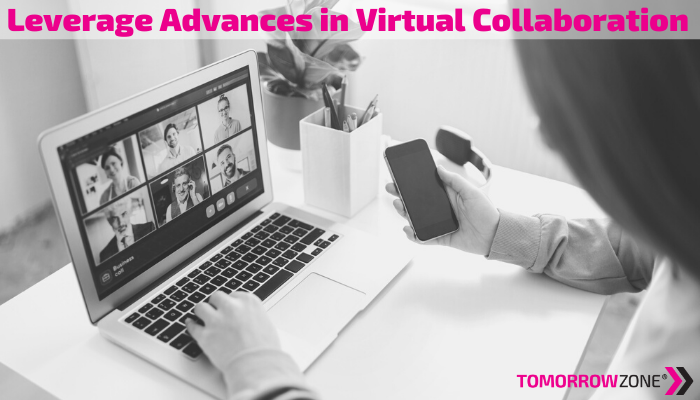 For over twelve years, I've been working remotely and collaborating digitally even longer than that. It has been so exciting to see how technology has evolved even over the last five years.
Think about technology from five years ago.
If the COVID crisis happened five years ago, we would not be in the place we are in now.
Think about this year… is anyone else amazed at how rapid the adoption of digital workstyle and digital tools has happened?
The workspace has been reinvented out of necessity, both how we work and how we are meeting.
I am an expert on digital and virtual event production, and Covid-19 has increased the need for these drastically, and it doesn't seem like they will be decreasing anytime soon. To do a digital or virtual event production right, you need to focus on the experience.
How people gather online
How they exchange information
How to make the experience rich and valuable
I would even argue that when done right, the virtual experience is even more rich and valuable than an in-person.
We can do some things in the digital world that we cannot do at an in-person event.
Whether virtual or in-person, what sets an event apart is focusing on the experience, first, the attendee experience, the speaker experience, the sponsor experience, the host experience, what are the people experiencing?
So, think about what you want them to experience and then work backward. Once you understand the experience you want to deliver, there are many technology options to enable delivery.
Before this year, where digital and virtual events skyrocketed, I was already experimenting with how to give a virtual experience that is worthwhile.
As a product manager for a software company, I used to work with a software engineering team in another country. Because of this, we had to find ways to effectively work together virtually when meeting in person was not an option.
For the past couple of years, I was doing casual women's technology meetups. We used to meet in person, but when the crisis happened, we started meeting virtually. And so we moved our meetings online where we would do things with visual whiteboard tools together through Zoom and other meeting platforms.
Humans are very adaptable when they need to be, and we can adapt to these new working styles.
But once we get beyond fundamental adoption and learning curves and embrace digital, it can open our eyes to new possibilities.
Whether we're creating a large event or a small event, thinking digital-first in your design process makes all the difference. It opens up new opportunities for completely reinventing the experience.
People from multiple offices, all over the country, all around the world coming together, digitally, can experience a more robust and efficient event enabled by continually evolving technology.