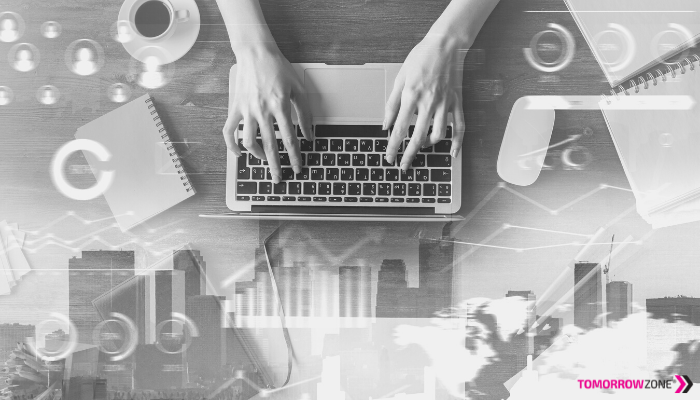 A big part of identifying game changing opportunities begins with understanding customers and using journey mapping was top of mind with TomorrowZone® thought leaders.
On March 23, 2021, Adi Mazor Kario, Innovation and Value Creation expert and Founder of Invincible Innovation led an illuminating and interactive during the UnConference Winter Series: Innovating Through Chaos.
Working with the likes of IBM, Intel and Google, Adi is known for her ability to take creative business ideas and turn them into massive revenue.
The discussion question of the day was "Why is now the best time to create a new product and what's the right customer experience for this innovation?"
In order to answer this, three stages you must go through to achieve invincible innovation:
Analyze – strength, market, clients
Focus – from big dreams to the right idea
Make – bring ideas to life
Test – de-risk and measure
Decide – pitch, grow, pivot or kill
The group used Mural to understand the persona of a sample customer, collaborating and illustrating behaviors and actions, demographic & psychographic details, and needs & pain points.
They used this data to create the customer journey, breaking down into goals, customer actions, feelings, touchpoints and pain points across stages, to identify improvement opportunities at the end of the lease customer experience.
"It has been a nice way of really highlighting what the most difficult parts are at each stage, so you can be more forward thinking about it, rather than waiting for it to happen."
– Jake Cutler

"I'm thinking about the next step beyond this, which is creating the ideal future state customer journey. Painting the picture of the future what we all aspire to build, rather than just situationally improving activities in the current journey."
– Denis Stypulkoski
Discussion went on, touching on pain points and forward thinking, bringing up questions for the future and what's next, taking this exercise a step further to include the stakeholders within the process, the employees, equipment…
If you would like to keep up-to-date with future UnConference – events from TomorrowZone®, click here to join our mailing list.