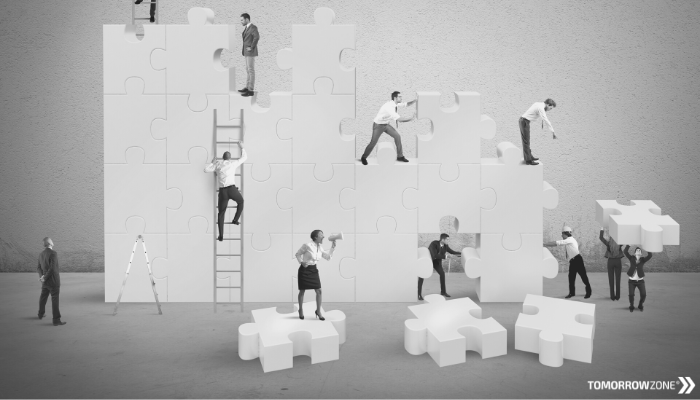 Takeaways from the Monitor Live Stream
During the Monitor Live Stream on July 28, 2022, we asked the question, "As leaders, how do we create an environment and culture of innovation and cultivate future-ready teams?" Our panelists had some awesome insight and input.
Joe Leonard, CLFP, President & CEO, Oakmont Capital Services: Listening is key. The whole team needs to buy into the project and journey. Diversification of thought comes from allowing all stakeholders to have a part. Don't make it an age thing, it's not. Future-ready team members persevere and are curious every day. Listen, listen, listen. Don't pull back from innovation during disruption. Use disruption as the opportunity to take two steps forward. We need to adapt and move forward quickly.
Jeff Bilbrey, CEO, Leasepath: Learn the language of innovation. Use and embrace it and make sure that language permeates the culture. Encourage employees to invest in themselves and grow first, and then the company grows. Investment takes time so be patient with it. Return on this investment shows up in areas you might not expect. What we do on a day-to-day basis may not always feel or look innovative to us, but it may to our customers. Keep in mind that in actuality we take small bites of the big innovation every day that results in what looks mountain-moving.
Jennifer Martin, VP, Leasing & Vendor Program Support, Key Equipment Finance: Helping every person in the company to understand the purpose and strategy and how they contribute to that purpose helps to build investment and engagement. On a future-ready team people are vulnerable, heard, have buy-in, and have a safe space to ask questions and explore. As leaders, step into conversations with teams and individuals. Leaders don't need to make decisions in a vacuum after getting input. Step away from the past hierarchical framework and instead create power within the team.
Tirza Hollenhorst, CEO, Luman: Become a "Learn-it-all". It's important to question assumptions we've made about what we can't do and revisit that. Be willing to stand up for what's right, what's new, and what's possible. Model curiosity as a leader by asking for feedback. Future-ready teams have higher creative conflict than high-performance teams and can be uncomfortable. This can be challenging so be kind to yourself and your team and stay focused on the future you want to create.
Deb Reuben, Founder & CEO, TomorrowZone: Rallying the team around a vision and "why" is key. Enable people to get curious. Even if it doesn't pay off right away, there are long-term benefits. It takes boldness as a leader to not be afraid of questions that may come up and be okay not knowing all the answers. Recognize everyone's individual strengths and perspectives that they bring to the innovation process. Innovation is not an event; it's embracing a new identity and a way of being.