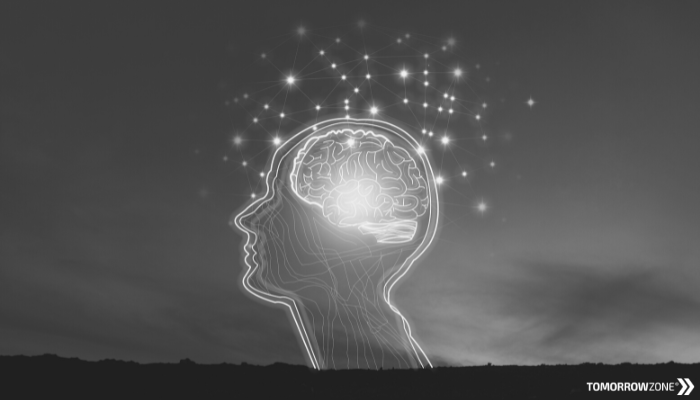 A highly connected and engaged team results from a deliberate focus on fostering a deep sense of belonging, inclusion and team trust.
Thriving organizations recognize that their level of future success will be a direct result of a highly connected and engaged team working together to create value and impact for those they serve.
"If you think about it, there's never been a more important time for us to intentionally celebrate our relationships and continue to build on them." – Deb Reuben
TomorrowZone acknowledges company culture doesn't happen by accident and authentic connection and engagement can't be mandated. To open the discussion and lay out a roadmap to "bring people closer together," Brian Mohr, Co-Founder and CEO of Anthym, joined the November 16, 2021 Unconference: The Anthym Experience – A Unique Approach to Accelerating Trust Within Remote Teams.
Brian was first a part of the UnConference in May 2021, where he led the TomorrowZone innovators through a sampling of his program. This session flipped the script as Deb Reuben led the program so Brian could experience his creation.
Team building exercises are nothing new, most everyone has been a part of one at one point or another – from escape rooms to laser tag. While those activities can be fun, they posed this question:
Do you really feel a deeper sense of connection and trust with your teammates afterward?
By letting go of any preconceived notions surrounding what team connection is supposed to be and what may have been experienced in the past, and instead focusing on what is possible for right now, Deb invited everyone to let go, listen and lean in to the Anthym Experience.
Participants took a walk down life's memory lane building their Anthym profile, pulling out a handful of moments and songs to accurately represent.
Through sharing in small breakout rooms and further discussion as the entire group, the innovators drew key takeaways:
Pause and reflect. We don't get the chance to do this often enough.
When it comes to high performing teams, the secret to high performance is less about who is on the team and more about how well they work together.
Innovation moves at the speed of trust and it's hard to trust your teammates if you don't know them.
Music has the power to help us blast past the surface and really connect on a human level.
"One of the participants in our group commented that she never knew we could dive deeper into a conversation just because of the kind of music and lyrics we were both attracted to. I thought that was a fascinating insight and agree with it 100%." – Lori Frasier
"Music is a common place that you can go and connect and get inspired, no matter your background or where you are from." – Priscilla Couto
"There was no surface level here, we headed straight for deeper level conversation that typically is just not normal. And it didn't feel forced." – Brian Mohr
If you would like to keep up with future UnConference – events from TomorrowZone, click here to join our mailing list.