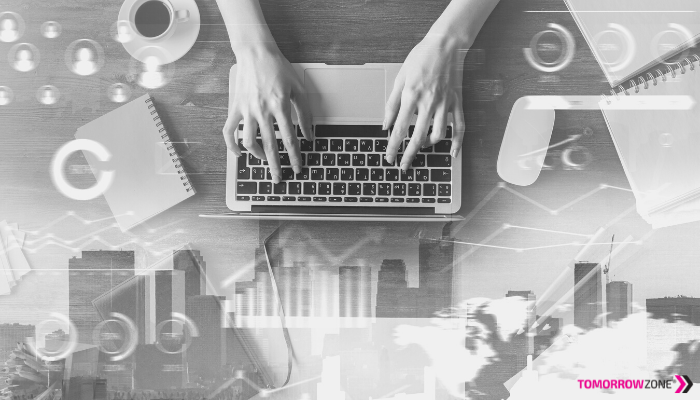 This article was originally published by ELFA in October 2021.
Reprinted with permission from the author. Read the original here.
ELFA'S TECHNOLOGY INNOVATION WORKING GROUP is hard at work monitoring technology and innovation trends to help equipment finance industry leaders understand the impacts and opportunities for the future of the industry. The group sponsored the interactive "ELFA Innovation Roundtable: Shifting and Transitioning into a Post Pandemic World," facilitated by Deborah Reuben, CEO and founder of TomorrowZone, in August, the second event from ELFA and TomorrowZone's partnership.
"Technology has provided us a unique and disruptive way to support our employees, our customers and our key stakeholders," said Kris Snow, President, Cisco Systems Capital, in welcoming attendees. "One of my priorities as this year's ELFA Board Chair has been to highlight how technology can be a game changer for the equipment finance industry. I'm really thrilled that as a group, we're taking a leadership role on this issue, looking for the next breakthrough, sharing ideas with each other, and discovering new ways to approach business challenges."
Garland Brooks, Business Enablement & Sales Optimization, Dell Technologies; Jillian Munson, Technology Project Manager, Innovation Finance USA LLC; Rafe Rosato, Chief Innovation Officer, DLL Group; and Tawnya Stone, Vice President, Strategic Technology, GreatAmerica Financial were panelists for the wide-ranging discussion. The highlights below are among the ideas they shared for the equipment finance sector.
Create safe spaces to experiment. Adopting new technologies includes outcomes that may not be successful initially. No one sets out with the intention to fail, but it is essential to create an environment where "it's safe to fail" to foster creative solutions.
Balance security and the customer experience. Cybercriminals are continuously innovating along with new technological advances. Equipment finance companies are striving to balance measures like multi-factor authentication while providing a frictionless customer experience.
Embrace soft skills. The future of equipment finance isn't only about technology—soft skills matter more than ever. Especially working in a remote world or hybrid environment, companies need teams staffed with people who are creative self-starters.
Beware burnout. Without commuting to and from work locations, many employees working at home have become hyper productive to the point of burnout. Organizations need to figure out how to effectively measure productivity from a distance while encouraging a work/life balance.
Consider innovations at the point of sale. Equipment finance companies are being asked by vendors to facilitate transactions directly with their customers, exposing them to greater risk and potential fraud. In many deals, end-users are doing their research before beginning a transaction, so in addition to sales reps there are multiple points of sale, which equipment finance companies are often not prepared to address, forcing them to disrupt their business models and reinvent themselves.
Cultivate transparency. No matter what transactions they conduct, consumers expect transparency. Instilling transparent measures for the borrower can create better customer relationships and experience.
Analyze customer information. Collecting data from contracts and other transactions is the tip of the iceberg for expanding your customer base. Taking examples from other industries like insurance for inspiration, equipment finance companies are consuming customer information en masse, understanding behavior and being predictive in how they go after new business.
Benefit from automation. A misperception exists around automation that it is ultimately intended to displace workers. The reality is that it can be used to reinvigorate workers in more productive ways, so hours previously spent on repetitive or mundane tasks can be freed up for more creative, higher payoff activities.
Keep communications going. Communication can be a challenge as organizations deploy boundaryless work environments. Turning on the camera during a videoconference, sharing more in emails and scheduling virtual "water cooler time" are some of the ways professionals are fostering communication and collaboration.
"It's so important to stay aware of what's going on outside of the four walls of your company, and know what the trends, threats and opportunities are so you can take action. I call it 'collecting and connecting the dots' to find new, interesting and innovative ways to work and do business." – Deb Reuben