WORKSHOPS THAT SPARK IDEAS, PROMPT NEW CONNECTIONS,
AND HELP YOU SEE THE PATH AHEAD.
Facilitated immersive and impactful experiences that help leaders and their teams to understand and solve problems quickly, see the big picture, and think differently about the future.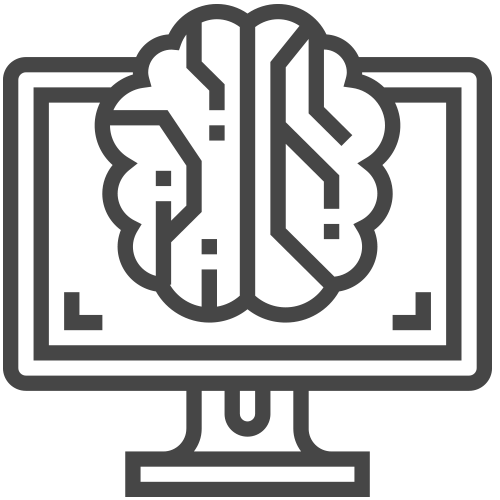 Through strategically designed and facilitated visual and interactive workshop experiences, teams build a shared context, create a shared understanding of the business problems to solve, and see the path forward in a new way. These are more than just "status quo meetings", these workshops are impactful experiences by design.

Over the years, we've discovered that under the right conditions, it is possible to help a group solve problems, generate and vet ideas, or even cast a new vision for the future in a very short time frame. It doesn't have to take months. With the right scope and problem statement, we can facilitate teams to make significant progress and even generate breakthrough ideas within one or two days.
THE FOLLOWING TWO WORKSHOPS FOLLOW A SIGNATURE FRAMEWORK:

TomorrowZone™ Technology Strategy Workshop
Kick-off your digital transformation initiative with a clear vision.
This workshop uses a signature framework to generate an action plan with instant buy-in across multiple stakeholders. Explore the art of the possible while charting a clear course for the future. With professional facilitation and the right people in the room, we accomplish more in this two-day workshop than most do in months.
Helping you develop a technology roadmap for the future.
Facilitated experience where we holistically examine the current state of your business processes and technology as input for creating a strategic technology roadmap for your company.
The TomorrowZone™ Technology Strategy Workshop engagement includes:
Up to two preliminary conference call/web meetings to discuss considerations for your future business technology roadmap and planning for the workshop.

Planning, customization, and delivery of an on-site two-day strategic process and technology strategy workshop with you and your select team of cross-functional leaders.

A written summary report of workshop results and technology roadmap considerations within ten days following the workshop. (While each company situation is different, this workshop typically yields a 20 to 30-page document that you may use for ongoing technology and process strategy considerations).

A final web meeting to review and discuss key workshop findings with you and your team (on a mutually agreeable date within one week after delivering the workshop summary report).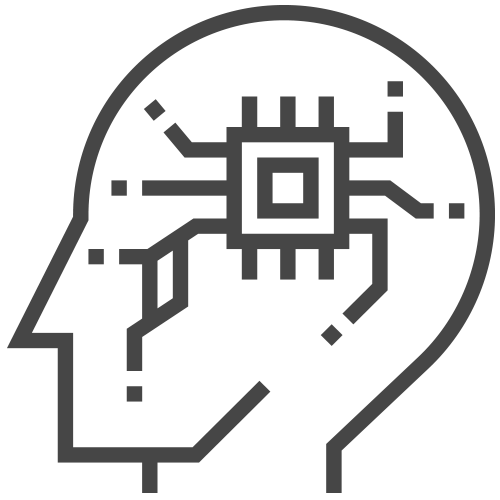 TomorrowZone™ Catalyst Workshop
Now more than ever before, leaders must stay on top of technology and trends to stay ahead of tomorrow. Taking time away from day to day demands to focus on the next five to ten years may seem like a luxury for many busy executives and often non-technical leaders don't know where to begin to learn about exponential technology advances or focusing creatively on future possibilities. This presentation and workshop is designed to quickly dive into the most significant forces and technologies to watch and offer guidance on how to keep up with how other industries' changes will soon impact your customers' behavior and expectations.
This half day event can be customized to enhance your annual strategic planning session.
Your leaders will be exposed to dozens of new ideas they couldn't imagine on their own, when they step away from their day to day responsibilities and experience the TomorrowZone™. The workshop follows the signature TomorrowZone™ framework which encourages learning through the dissemination of the latest information on the trends and technologies to watch as well as a variety of interactive discussions, hands on activities, and thought experiments. The workshop section has a variety of modular components to fit the goals of your event.
After this half day, attendees will be able to:
Understand the difference between linear and exponential progress.

Recognize forces of change likely to impact your industry over the next five to ten years.

Understand the potential and implications of key disruptive technologies to watch.

Choose which trends are most important for each of them to monitor for long term impact.

Create multiple future scenarios and envision new possibilities

Examine the impact of potential futures on leadership and decision making today.

Reflect on readiness for a very different long-term future.
WORKSHOPS CUSTOMIZED TO YOUR NEEDS
Maximize meeting efficiency and inspire a forward-thinking mindset.
Custom designed and facilitated impactful meetings that stir up new thinking and generate a return on meeting investment. Bring together diverse teams of stakeholders to spark a shift in thinking about problems, solutions, and opportunities for the future.
"I love her aliveness! After meeting with her, she engineers a drive within
the participants that continues far after she has stepped back from the process.
She pulls you out of your comfort zone allowing you to embark on a journey of discovery!"
– Barb DeVahl, Sr. Vice President, Wildamere Capital Management LLC

LET'S MAKE AWESOME HAPPEN!

Contact us today.