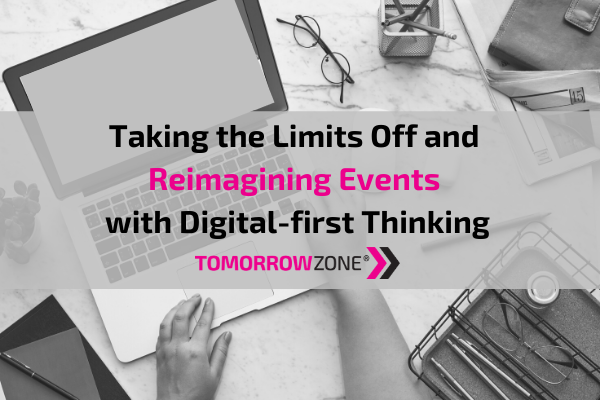 For over twelve years, I've been working remotely, hosting virtual events, and collaborating digitally. It has been so exciting to see how technology has evolved even over the last five years.
Think about technology from five years ago. If the COVID crisis happened five years ago, we would not be in the place we are in now.
Think about this past year… Is anyone else amazed at how rapid the adoption of digital work style and digital tools has happened?
Out of necessity, the workspace has been reinvented with how we work and how we are meeting.
What is a Virtual Event?
A virtual event is any live workshop, meeting, collaborative working group, creative meetup, educational activity, or team-building exercise delivered in an online medium. To do digital events right, you need to focus on the experience.
Answer the following questions:
How do people gather online?
How do they exchange information?
How do you make the experience rich and valuable?
I would argue that when a virtual event is done right, the experience can be more impactful and valuable than an in-person meeting. Why? We can do some things in the digital world that are not possible at an in-person event.
What sets an event apart is thinking about the human experience first. What do you want people to experience? Once you understand that, then you can work backward to choose from various technology options to deliver it.
Experimenting with Virtual Events
Before this year skyrocketed the increase in digital and virtual events, I was already experimenting with delivering a worthwhile virtual experience.
As a former software company product manager, I collaborated with an engineering team in another country. We had to find ways to work together virtually because meeting in-person was a rare event and generally wasn't an option. This work environment required continual experimentation with tools and methods to ensure clear communication of product vision.
Over the years, I have coached teams through complex digital transformation projects, mostly through remote collaboration. Tools, approaches, and methods have evolved. One of my first principles for digital collaboration events, whether a team meeting or virtual roundtable, is to "go visual as fast as possible." This is about enabling team members to "get on the same page" by seeing the same page.
The COVID situation only accelerated my experimentation.
For the past couple of years, I have been doing casual local women's technology meetups where we usually met in person. When the crisis happened, we needed to start meeting virtually. We moved our meetings online using digital whiteboard tools together through Zoom. We can see each other and communicate in real-time. Not only that, digital allows us to include women from outside the Twin Cities Minnesota area and expands the possibilities for guest speakers.
New Opportunities for the Digital Experience
Humans are very adaptable when they need to be, and they can adopt new working styles. The possibilities of this technology go beyond work and small team meetings. I see new opportunities for digital experience. When I think of the ways technology can enhance our experience, it takes the limits of my thinking.
Whether a large or small event, thinking "digital-first" makes all the difference. It opens up new possibilities for completely reinventing the experience. When we are 100% virtual, it levels the playing field and opens new radical inclusion opportunities. You can leverage technology to ensure that fresh voices are heard and included in the conversation. You can avoid the challenge of remote workers feeling left out in discussions dominated by home or satellite offices.
Digital experiences enable us to leverage in-between times. Not all collaboration has to happen in real-time; we can take advantage of synchronous and asynchronous communication to keep things moving. We can reframe the event timing. We can be more efficient. With digital, we don't have to plan everything to happen all on the same day in the same place. Digital enables us to think differently about time. For instance, you can stretch events out over a timeline in smaller doses.
Digital breaks down the geographical barriers for participation. People from multiple locations, all over the country, all around the world can come together, digitally, to experience high value and efficient events, thanks to evolving technology.
The key to reimagining digital events is human-centered digital-first design. It's not about taking your in-person methods and just copying and pasting on to new technology. It's an opportunity to re-think and reimagine how we convene, connect, collaborate, and deliver value.