Helpful tools, books, and products that I've created or personally used and highly recommend
OrangeBall Creative
2020-02-15T21:28:32-06:00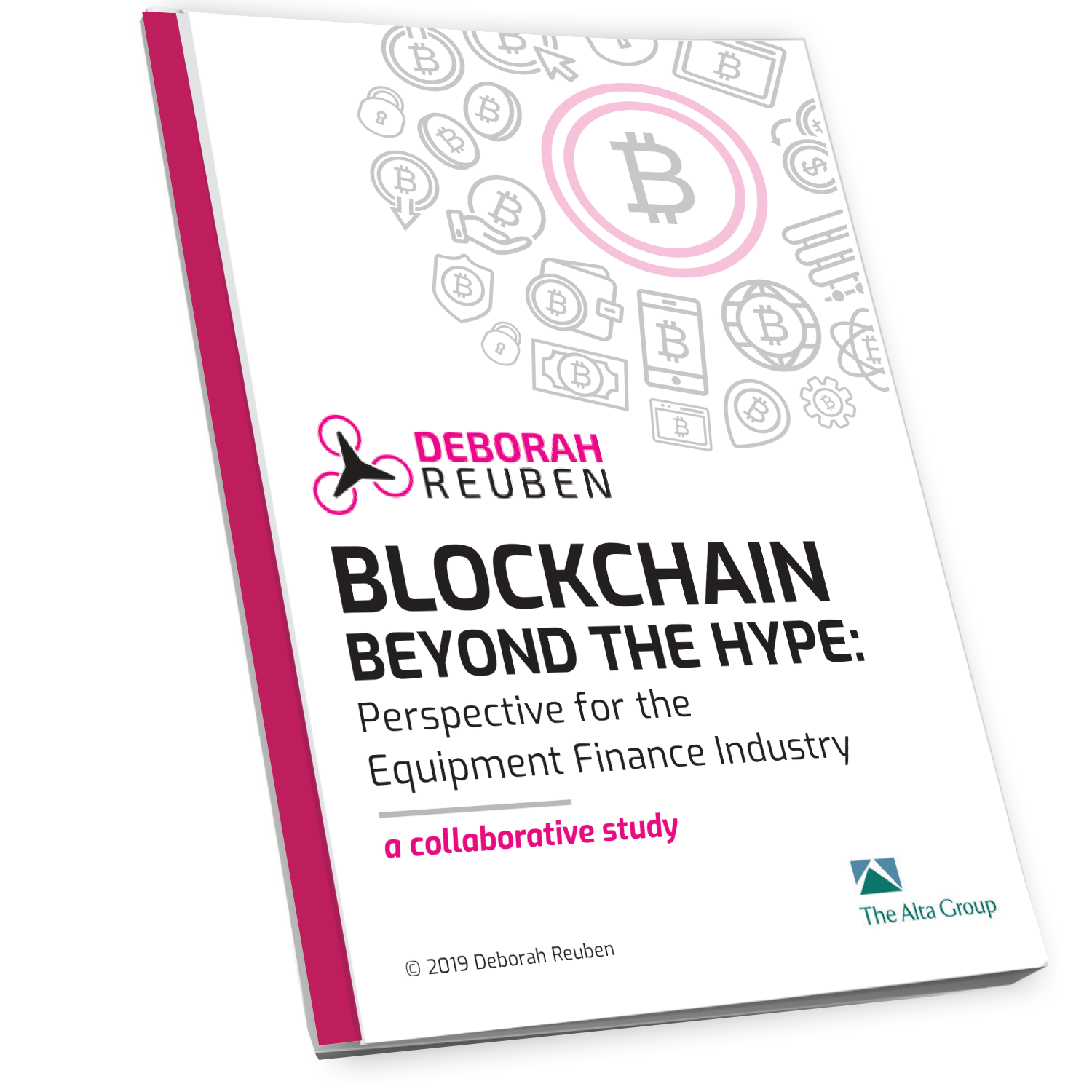 By Deborah Reuben, Valerie Gerard & Shawn Halladay
A big question I often hear from professionals in the equipment finance industry, is:
"What are people doing about blockchain and how should I be thinking about it?"
To answer this question and others like it, I collaborated with Valerie Gerard and Shawn Halladay of the Alta Group, with the support of the Equipment Leasing and Finance Association, to survey equipment finance industry leaders. The conclusions are described in a co-authored report: summarizing the findings and recommendations for the industry and trade association.
Deborah Reuben
2020-02-15T21:25:07-06:00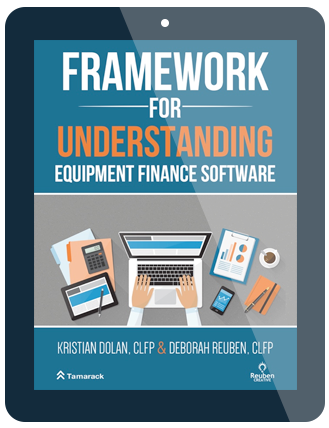 By Kristian Dolan, CLFP & Deborah Reuben, CLFP
So many options, so many choices. Finally, a box top for all of the pieces of the Equipment Finance Software Puzzle. For years, Deb had been drawing the same picture on client whiteboards to help them see and understand how the software pieces fit together in leasing and lending businesses.
In collaboration with Kristian Dolan of Tamarack Consulting, Deb created this guide to demystify the technology needed to operate an Equipment Finance ("EF") company by providing a foundational framework for understanding equipment finance technology. This guide will help you make informed decisions about your technology investments.
Deborah Reuben
2020-02-15T21:21:03-06:00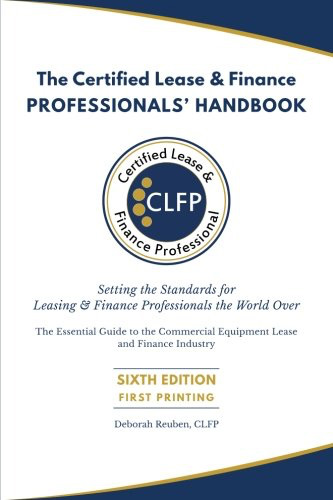 By Deborah Reuben CLFP
The Certified Lease and Finance Professionals' Handbook Sixth Edition is now available. An essential guide to the industry for professionals seeking CLFP certification.