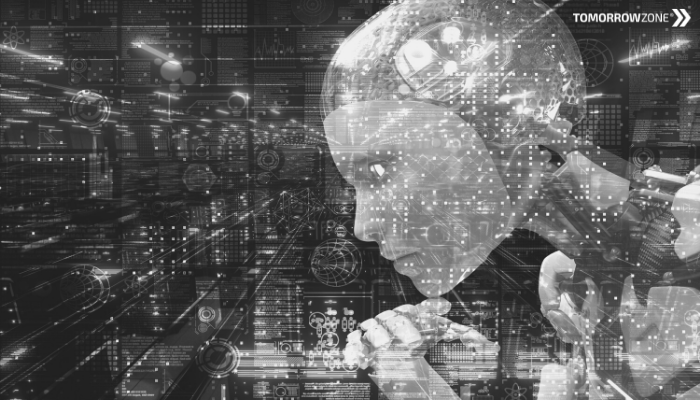 Our innovator community is filled with people who are curious and actively seeking the next breakthrough.
March 2021, TomorrowZone® produced the first virtual ELFA Innovation Roundtable: Technology & Innovation Trends Already Impacting Equipment Finance, bringing together people within the finance industry and outside subject matter experts to find ways to problem-solve together using technology as an enabler.
The ELFA working group speakers:
Andrew Cotter, CIO and Executive VP of Somerset Capital
Denis Stypulkoski, Founder and Principal of Reimagine Advisors
Mike Baez, Director of Banking & Diversified Financials at Capgemini
Moto Tohda, Vice President of Information Systems of Tokyo Century
Eldon Richards, CTO of International Decision Systems
To set the stage for the roundtable discussions, the day began with a thirty-minute pop up panel considering the topics:
AI, Data, & Intelligent Automation
Connected ecosystems & composable architectures
Organizational Agility & The Future of Work
"AI is taking that extra step, not just repetitive click point move, but automating human decisioning and layering in things like machine learning to get that sort of human cognitive function added in there."
– Andrew Cotter
"Customers should be able to engage on any device through any channel at any step of the customer journey. We're seeing organizations actually embracing the concept and undertaking a little bit more of a progressive, modernization approach to lay the groundwork. Specifically, around what we're calling connected equipment finance."
– Mike Baez
"Data visualization tools are helping bridge the gap between the business side and the user side, to create different analysis, and spark the creativity in people's minds while they're looking at the data. So instead of just a snapshot of what happened last month, they can start to see what's going on now and what to do with it."
– Moto Tohdo
"As a composer, I can create a beautiful solution by bringing in whatever components are necessary. If the goal is to deliver an experience, then we want a platform of capabilities that's unlimited, where we can bring in and plug in capabilities as needed."
– Denis Stypulkoski
"Organizations really need to think about where the sources of truth should be, the cores, and the ancillary systems that they need to build around that. They need to ensure that the way the systems are composed support their data integrity and processes and so forth."
– Eldon Richards
"Jeff Bezos said, 'agility is the only sustainable competitive advantage.' We don't know where we need to go, but when it happens, we need to get there quickly. So we need to become agile, and it really starts with a mindset shift and a culture shift."
– Denis Stypulkoski
Closing out the session, the attendees entered breakout rooms to further discuss Technology & Innovation Trends Already Impacting Equipment Finance.
The key takeaways?
Leslie Cooper-Sharpe: We need to have something like a b2b platform set up for vendors, so we can engage in a highly efficient, no touch way that speeds up the execution on the credit application perspective.
Joe Graham: The needs of an organization truly can vary by size and growth strategy.
Eric Gross: Understanding what the vision is going to look like in the future and how we move from these legacy type systems into an environment where it's more of a system that you plug and play with different pieces to help drive your business.
The conclusion was that the human side of innovation is just as important as the future components of technology, and to be aware of the implications, the impact, and potential opportunities of all these applications.
If you would like to keep up with future UnConference – events from TomorrowZone®, click here to join our mailing list.