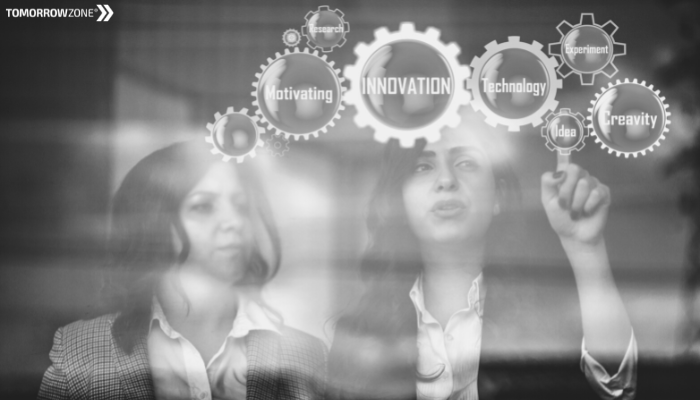 Takeaways from the Equipment Finance Cares Innovation Panel
Innovation is about solving problems to improve the human experience. It's never only about technology. You can have the greatest software and the greatest problem-solving processes, but if you don't get the people side right, it's very difficult to actually innovate.
Regardless of technology or method, it takes people to make awesome happen.
It was a great opportunity to moderate a discussion for the Equipment Finance Cares event in Minneapolis, MN June 21st. In our panel session, we explored the human side of innovation. Equipment finance industry leaders weighed in with practical steps that they take to foster innovation within their companies and teams.
Here are some of my key takeaways:
Grow your people to grow your company: At Leasepath, the leadership team lives out their value of teamwork every day. They intentionally invest in and coach their team members to help them grow. Jeff Bilbrey, CEO, believes in permission to follow your curiosity which leads to amazing results. He encourages his team to pursue education, experimentation, and wild ideas. Investing in your people can lead to astounding results. One of his team members pursued test automation education and took a 10-day process down to 10 minutes.
Make it safe to bring your whole self to work. At [Eastern Funding] [Nancy Robles] leads by example to intentionally foster an environment of safety where employee wellbeing is valued, and you can bring your whole authentic self to work. This environment creates space where wild ideas are welcome leading to innovative solutions.
Connect and ask "Why not?" Daryn Lecy, COO at Oakmont Capital, practices the art of management by walking around, to connect with his team members. He coaches his team members to creatively solve problems; instead of saying "no" they ask, "why not?" this encourages possibility thinking leading to new innovative solutions.
Skill building for innovative thinking – GreatAmerica Financial Services is developing an innovative culture that embraces and supports the "boat rockers" as they explore innovations across the spectrum from incremental, to significant, to breakthrough. Tawnya Stone, VP Strategic Technology, shared that people need to feel that it is OK to rock the boat and challenge status quo. People don't inherently think innovatively, you need to teach them and help them develop the skills.
To foster an innovative culture, leaders need to connect with their people, show up with authenticity, help people build the skills to innovate and then make it safe for wild ideas to fly.